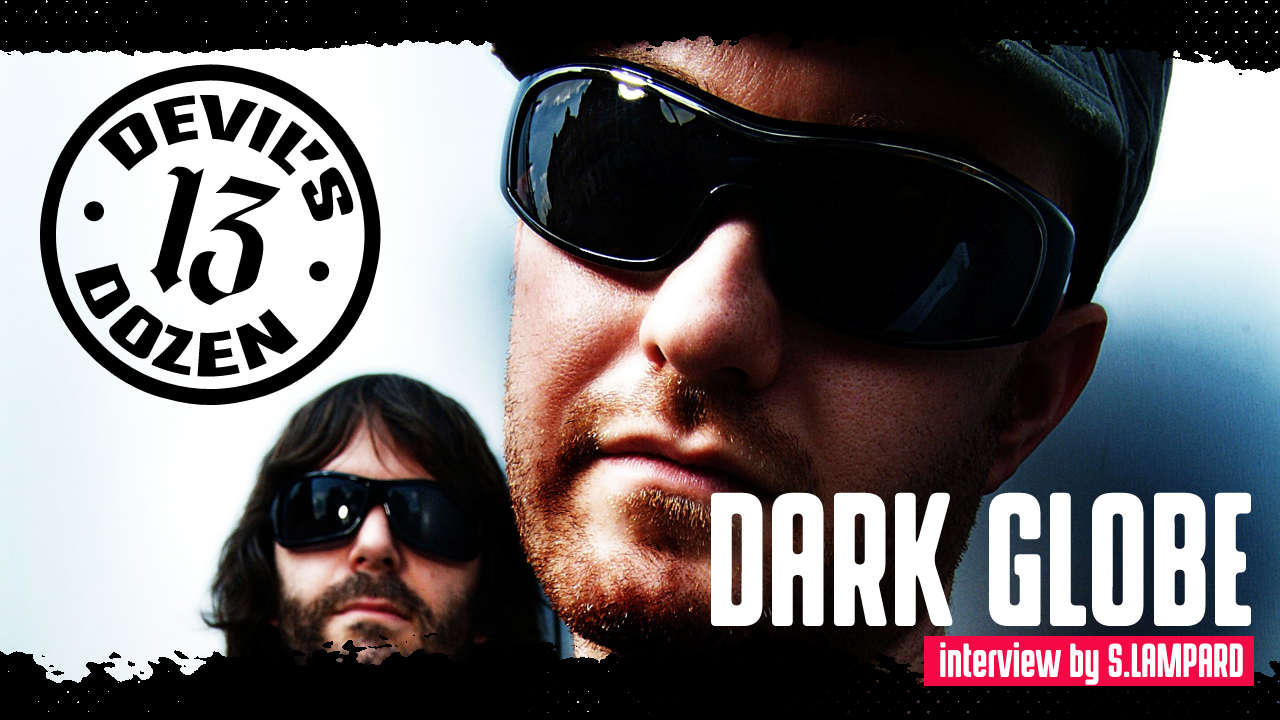 Lampard.Serg: Hi Matt I'm wildly excited for this interview opportunity, as well as our team and all the fans of true Breakbeat / Big Beat music. I want to express gratitude for your decision for going forward and answering a bunch of questions on a par with special thanks for being supportive regarding our team. So, let's start.
I think for a new, younger generation of Breakbeat / Big Beat music fans it will be interesting to get introduced to your personality as an artist and learn as much as possible about you. I will try to not get into VERY frequently asked questions, but the probability of asking some, clearly, can not be avoided.
01. Where did the name of the Dark Globe came from and what does it mean?
- Matt DG: The name was taken from a Syd Barrett song titled Dark Globe, which is on his 1970′s album The Madcap Laughs'. Both myself and partner in Dark Globe, Pete Diggens, are big fans of Syd Barrett. Unfortunately he took too much acid and was kicked out of Pink Floyd, (he was the original frontman and primary songwriter), he managed to write a couple of albums before becoming a recluse.
02. What musical groups influenced your taste?
- Matt DG: Public Enemy and Prince.
03. Do you use samples or create sounds from scratch?
- Matt DG: We have always created our own sounds from scratch to give our sound the identity it has, if everything is completely sample based then it limits and can dictate the freedom of the record. If it's a club record then we might begin with a few samples to mess around with and build the track up from there. If it's more of a song, then we tend to compose the track first, then introduce some weird samples afterwards. Samples do play a part in Dark Globe. Back in the day, we had the first samplers ever made, which were the Casio FZ1, Yamaha TX16W and Akai X7000, these were very limited in memory, so we had to be sure what we sampled was going to be used.
04. What or how did you get inspired when writing albums?
- Matt DG: I always get inspired from hearing other peoples music that i dig, it only comes from music. People and places inspire me but that has a different affect, It doesn't make me want to make a record.
05. What is more convenient for your opinion to work with: synthesisers or a computer?
- Matt DG: It's definitely more convenient to work with computers but it's not necessarily the best way to develop your sound. If you want to create a sound that stands out from the hundreds of records released every week, my advice would be to design your own sounds thru synthesisers and other analogue machines that you can experiment with. These ideas can then be put into the computer to add to the mix.
06. Have you ever tried to write music in totally different genre?
- Matt DG: I mainly stick to the genres i know, but i have been involved in writing music for a musical which featured in the West End of London and on Broadway in New York which was pretty cool.
07. Why is there a mosquito on the cover of Tales Of Dirt & Sparks?
- Matt DG: I grew up in Africa as a boy and caught malaria, i nearly died and was too sick to bring back to the UK. Thankfully I fought thru that shit and am still here.
08. Do you have a desire to record an album with a symphony orchestra for example?
- Matt DG: Not really no. We used live strings on the last album, Nostalgia For The Future and resampled them to make them sound like a sample, a bit dirtier, but i don't have a desire to make an orchestral album, although Dark Globe's music would suit it.
09. Do you have a favourite soundtrack from some motion picture?
- Matt DG: Blade Runner
10. Do you remember your first performance?
- Matt DG: I think our first performance was not as Dark Globe, we recorded under many different guises and released records under our labels, (Infinite Mass Records & Violent Drum Recordings), Our other artist names were, (Some Other People, Crowbar, The Deep, Mondo Scuro) as well as releases on R&S records under the name, The Deep. I think our first live gig as Dark Globe was for the Melody Maker in 1997 in Camden, London.
11. What music are you listening to nowadays?
- Matt DG: At the moment i'm mainly listening to old Hip Hop, a bit of Anderson Paak and Ryuichi Sakamoto. Dance music i mainly listen to detroit techno, KMS records and Kompakt being my favourite labels.
12. What are your hobbies?
- Matt DG: I like Snowboarding but don't get much chance now days, I'm a season ticket Arsenal fan so i go to watch the games, I cook quite a lot and enjoy that very much, I read mostly autobiographies and am a world traveller.
13. How do you see the future of electronic music and breakbeat culture?
- Matt DG: From what i know there is no breaks' or breakbeat' scene in the UK anymore, otherwise i would get more bookings haha. I still get over to the USA every now and then, especially San Francisco where they still have a scene. There are many old skool breakbeat rave nights up and down the country every year, but this is 90′s rave music, it's not anything current from the breaks or breakbeat scene as there doesn't seem to be anyone making this music anymore. It's all flash backs to 90′s stuff.
A few words for fans of true Breakbeat/Big Beat culture! Some wishes for them.
Thank you for supporting Dark Globe and the Breakbeat scene over the years we have been making records, keep supporting the artists making the music to keep the culture alive and kicking!