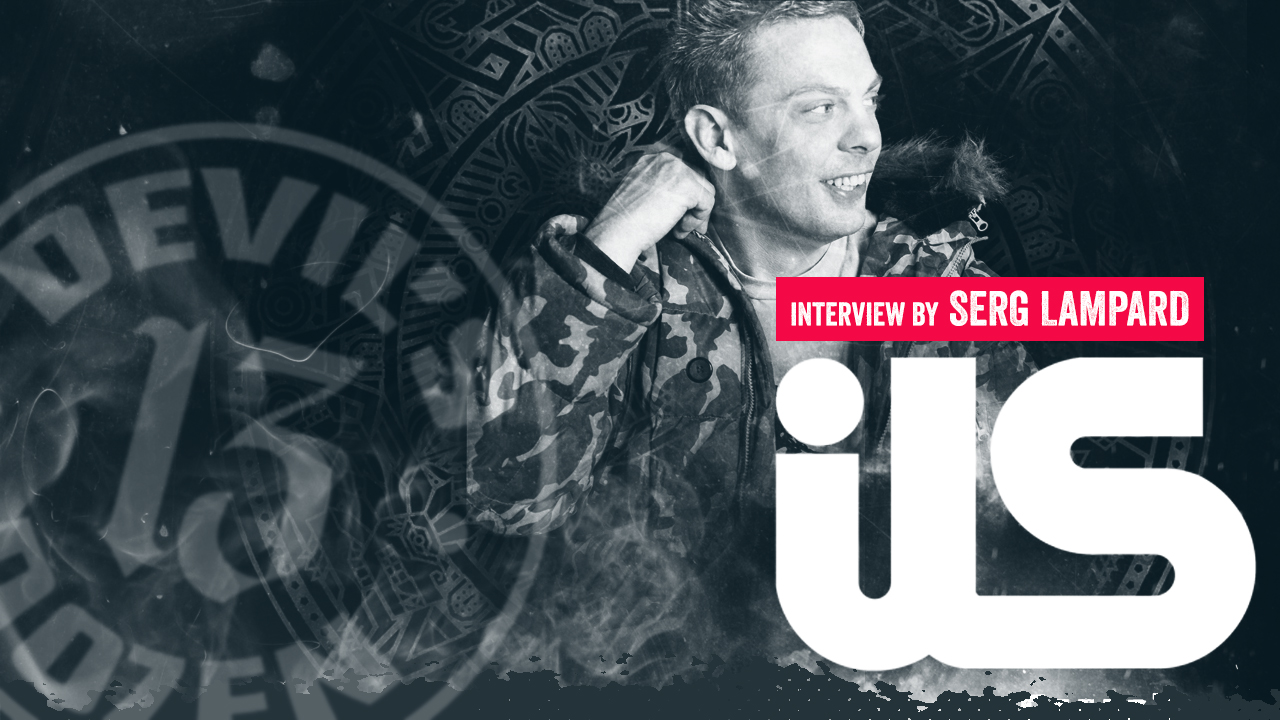 Lampard.Serg: Hi Illian, I'm wildly excited for this interview opportunity, as well as our team and all the fans of true Breakbeat / Big Beat music. I want to express gratitude for your decision for going forward and answering a bunch of questions on a par with special thanks for being supportive regarding our team. So, let's start.
01. May we call your creativity music for «Idiots Behind The Wheel»?
- Illian «iLS» Walker: Idiots was a musical depiction of my life before music, in London's dark side. For example No. 84 – was the name of an illegal bar I owned in central London. I originally wrote it when I was working with Mo Wax records so was hugely influenced by that record label.
02. Tell us about the most significant achievement of the project ? What is the most difficult at the moment? What difficulties are you experiencing today, if you return to writing music in the framework of the ILS project?
- Illian «iLS» Walker: Funny, ILS was not a project, it was my 'street name' even my mother calls me ILS! The high point was probably 'Next Level' it got me attention in USA and was used on TV and main Radio in UK. The problem today is that there are no labels that can invest in album projects like mine. I only write albums and it takes about 9 months to produce a finished album then it needs good promotion, which also costs money.
03. In which countries did you like to perform DJ sets the most?
- Illian «iLS» Walker: China & Spain. China because it was such a new experience and no-one knew the difference between a big name DJ when I went there. I DJ'ed at a club opposite to where Paul Oakenfold was playing, and both clubs had the same huge crowds queuing for each venue.
Its not like that in the UK! Spain is fun because the weather is so hot they can do outside gigs all night and the crowds are huge.
04. Can you dance the break-dance and how did this subculture affect your musical taste?
- Illian «iLS» Walker: No, I cant break dance. My first album was White Lines by Grandmaster Flash. Hip Hop was a huge influence, drum & Bass was the UKs answer to US hip hop in the 1990's.
05. Do you have any other stuff that greatly attracts you, besides the music?
- Illian «iLS» Walker: I like travelling now, but without DJing. It gives me time to enjoy the countries I visit. I never really enjoyed the lack of sleep and pressure of touring, so it is nice to visit those places just to enjoy for pleasure.
06. Do you like playing computer games other than Space Invaders?
- Illian «iLS» Walker: Yes – I still enjoy games! It has the same mentality as making music, completing levels and requires a high level of concentration. I like open world games like Far Cry or Assassins Creed.
07. Did you have the idea of creating your own radio show with an overview of the new music industry?
- Illian «iLS» Walker: No. I don't really follow what is happening in music, I never did. I used to enjoy doing radio shows on Ministry of Sound, Kiss and Radio1 , as long as I know a lot of people are listening then it is fun.
08. Why are you so inactive on the Internet and social networks?
- Illian «iLS» Walker: To be successful in music now, you need to be 90% digital marketing and 10% talent. I watched a lot of talented music producers waste their time adding friends on Myspace when it all started. I promised I would not get involved in that.
09. Are there any clips shot on your tracks and if not, why?
- Illian «iLS» Walker: Good question. Probably because UTube was not established when I was making music full time. It is much easier to make videos now.
10. Are there any music bands or artists that inspire you now?
- Illian «iLS» Walker: I like UK Grime more than US hip hop now. The subjects and lifestyle is more realistic and lyrics are more diverse.
11. What is important for you in nowadays music industry and what are you looking for in it today?
- Illian «iLS» Walker: I like singers that do not use Autotune and can actually sing properly.
12. Should we expect a release of 6′th studio album in the near future?
- Illian «iLS» Walker: I would make an album if the I knew a large enough audience wanted it. Breaks has always been a very specialised field. I sometimes wonder what I would be doing if I had kept on making drum & bass with LTJ BUKEM.
13. What would you never do in life?
- Illian «iLS» Walker: Steal from the poor.
Few words for fans of true Breakbeat/Big Beat culture! Some wishes for them.
- Illian «iLS» Walker: Thanks for the love. It is a beautiful thing to know that you can touch people and bring a bit of joy to people from all over the world, it is very humbling.