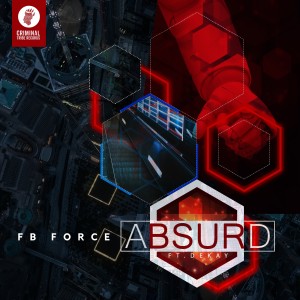 15.10.2018 2018 Acid Big_Beat Breakbeat electrorock FB_Force Industrial
Ladies and Gentlemens!
After a long time, our team is back in operation, and with new experience and tools we're starting the machine, called 'Criminal Tribe ltd.', at full power. So be prepared for an awesome upcoming season with 6 singles and 3 full-length albums, plus some free material, which will hold the same level of originality and quality as the official releases of various Western well-known labels.
Already on all the world's stores and streaming services, the first single from an upcoming album 'Becoming Bionic', called 'Absurd'! The sound is forged together with the charming English rap singer, #Dekay. Please join and taste the sounds of rage and cyber-dimensions!