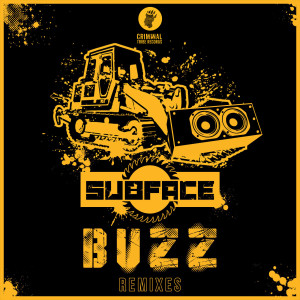 28.11.2017 2017 Big_Beat Breakbeat CRIMINALTRIBERECORDS Floyd_The_Barber Industrial Izotope Subface‬ Under_Influence
Ladies and Gentlemens!
Meet the new EP from Criminal Tribe Records called Subface — Buzz Remixes [CTR027 28.11.17]. Fresh sound of already loved tracks, 4 folk craftsmen — Izotope, Secret Sexy Signal, Floyd the Barber, Under Influence decided to revive the power of yellow-black bulldozer Buzz. And now a massive hurricane of spinning gears, flavored with guitar riffs, sharp teeth and fat sound are coming to you!
Pre-listen: » SoundCloud
Music stores: » Beatport » iTunes » GooglePlay » Junodownload » Amazon
by Floyd The Barber