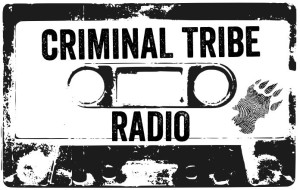 14.08.2015 CRIMINALTRIBERADIO CRIMINAL_TRIBE_RADIO
First of all, I want to thanks Vladimir Autukhov, Evgeny [SC]Smash3r Shulyabkin and Dmitry Floyd The Barber Dinarov! Without you, my friends, this project would not have found life! Criminal Tribe Radio began broadcasting! We're planning a slight redesign of a radio segment in September, and also the preparation for the launch of two copyright shows plus of course, only true sound of BB! 10,000 selected tracks are waiting for you!
CTR Radio — everything is just beginning!
by A.Hornet